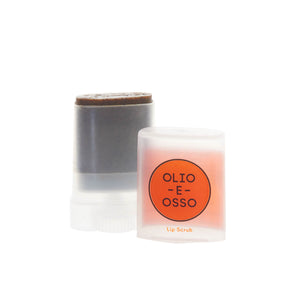 DESCRIPTION
Olio e Osso Lip Scrub
A natural, compact and easy to use lip scrub that leaves your lips feeling tingly clean and smooth. Full of protective emollients, with a hint of caffeine to help eliminate exfoliation irritation. Made from ground olive stones and locally roasted coffee beans.
About the Brand
As a makeup artist and stylist with over 25 years of experience in the international film and commercial industry, Paola LaMorticella knows skin care. So, when she realized that prescriptions and over-the-counter creams irritated her infant son's skin, she decided to do something about it. Paola created her own balm to soothe her son's skin naturally, using a unique combination of simple, nourishing elements and eliminating all non-essential ingredients. The resulting formula healed her son's skin and with that, Balm No.1 and Olio E Osso were born. Today, Olio has grown into an entire line of balms and skincare products that support skin naturally to keep it clean, strong and beautiful, as it should be. May Albano joined Paola in 2014 to launch Olio E Osso. Her lifelong love of beauty and fashion, combined with a design education and global business background, provides a perfect balance to the artistry of the Olio E Osso brand.
Ingredients
Olea Europaea (Olive) Fruit Oil, Cera Alba (Natural Beeswax), Olea Europaea (Olive) Seed Powder, Coffea Arabica (coffee) Seed Powder.